THE BOHEMIAN AND CZECH IMMIGRATION TO AMERICA
NOTE: The four Fristensky brothers, along with their wives and small children immigrated to the United States between 1870 and 1885, settling in New York City. For more information on the Fristensky history please refer to "The Fristensky Family" page.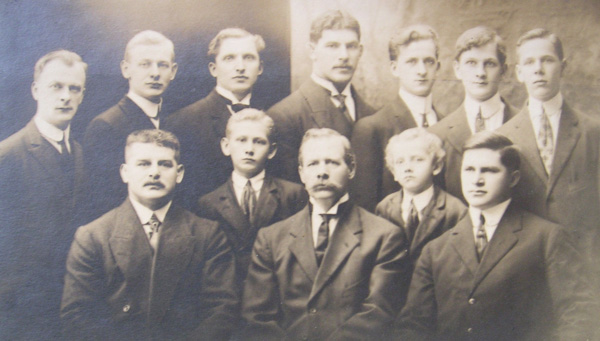 Gustav and František Frištenský with their cousins in New York City, 1913
History
JOACHIM Gans was a Bohemian mining expert and renowned for being the first recorded Jew to live in North America. Gans was born in Prague, Kingdom of Bohemia.
Augustine Herman, First Lord of Bohemia Manor (b.1621 – September, 1686) was a Bohemian explorer, merchant, and cartographer who lived in New Amsterdam and Cecil County, Maryland. Under the employment of Caecilius Calvert, 2nd Baron of Baltimore, he produced a remarkably accurate map of the Chesapeake Bay and Delaware Bay regions of North America, in exchange he was permitted to establish an enormous plantation that he named Bohemia Manor in what is present day southeastern Cecil County, Maryland.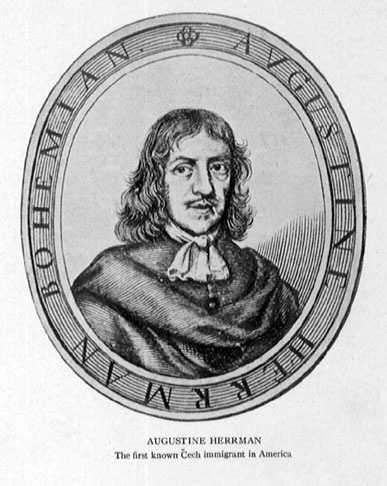 Augustine Herman
Early Immigration
NOTE: In this text, the term Bohemian or Moravian will be used until the year 1918 when the autonomous Czechoslovakia was established.
The first major immigration wave occurred in 1848 when the Bohemian "Forty Eighters" fled to the United States to escape political persecution by the Habsburgs. By the late 1850s there were an estimated 10,000 Bohemians living in the United States. Chicago, tied to the West by rail and more readily accessible to immigrants, became the most populous Bohemian settlement. By 1870, other cities with Bohemian concentrations included St. Louis, Cleveland, New York, and Milwaukee. Another large wave of Bohemians migration to America occurred in the late 1800s and early 1900s, when Midwestern farmland was widely available at low prices. Most came from Bohemia and Moravia, and were called "Bohemians" in the early part of the 20th century.
Most Bohemian immigrants made the journey to the United States with their families. This marks a contrast with the immigration patterns of other ethnic groups, such as the Germans, English, Poles, and Slovaks, who tended to come over individually. Moreover, it was not uncommon in large families for the head of the household to make more than one trip to the United States, bringing along one or more children each time. Many of those who immigrated in the late nineteenth century were of Moravian ancestry.
The possibilities offered by a young United States for acquiring free land became an attractive, nonetheless, a risky alternative to the lack of opportunities in rural Central Europe. For many boys and young men, it offered a way-out of serving in the Imperial army.
Following the revolution, emigrating was not as easy. However, letters from early emigrants, stories, and advertisement about the free land and railroad jobs promoted in Czech newspapers was very enticing.
Conditions for immigrants in the United States were harsh, and up to a quarter returned to Europe. There were no labor laws, no minimum wage, no workers compensation, and unions were just beginning. There was no social support, except for fraternal organizations and family.
Recent Immigration
By the turn of the century, a widening gap between the first and second generations was already evident. In 1900 there were 199,939 Americanborn Czechs as opposed to 156,640 Czechs who had been born in Europe. Settlement patterns were also changing. Perhaps as a reflection of the growing trend toward urbanization in the United States, two-thirds of Czech Americans now lived in urban areas.
The next major immigration to the United States occurred during the dismemberment of Czechoslovakia, when approximately 20,000 fled to escape Nazi persecution. About one-quarter of these were professionals, including scholars and artists.
According to the 1990 U.S. Census, 1,296,000 Americans reported themselves to be of Czech ancestry, with 52 percent residing in the Midwest, 22 percent in the South, 16 percent in the West, and ten percent in the Northeast. The number of foreign-born Czechs in the United States has been steadily decreasing, and with the collapse of Communism in Eastern Europe, Czech immigration to the United States has significantly declined.
Settlement Patterns
The oldest significant Bohemian colony in the United States is in New York, which by 1854 had about 40 families. In Texas, the first Bohemian settlement was established at Catspring in 1847. In 1848 the Bohemians settled alongside Germans, Irish, and Norwegians in Wisconsin, mainly in the counties of Adams, Kewaunee, Manitowoc, Marathon, and Oconto. Other settlements followed in Iowa, Kansas, and Nebraska. The first Bohemian settlers to arrive in Chicago in 1852, settled in what is today the Lincoln Park area, assisting in local building by cutting trees and loading lumber. Minnesota Territory was populated by the first Bohemians in 1855, while the Dakota Territory saw its first Bohemian settlements in 1870. Bohemian-Americans also lent names to several U.S. towns and cities in which they settled, including New Prague and Litomysl in Minnesota, and Pilsen, Iowa, to name a few.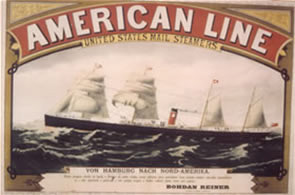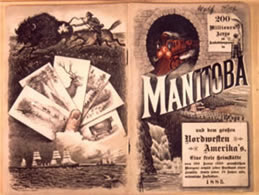 Advertisements (German) for land in Manitoba and for travel to the USA.
The years between 1914 and 1941 marked a turning point for the Czech community in two important ways. First, as a result of World War I, the Czech community became less isolated. A growing trend toward Americanization could be seen in the second and third generations, which were already moving out of the Czech communities and marrying into families with ethnic backgrounds that differed from their own. Second, perhaps partially in response to this trend, the Czech American community was becoming more protective of its traditions, emphasizing the study of Czech language and culture.
To many early twentieth-century observers, the Czechs were a relatively successful immigrant community. They were perceived as law-abiding and family/community oriented. Due to the fact that they were dedicated to becoming fully Americanized, their assimilation into American culture was relatively smooth.
These Czech emigrants are waving from the S.S. President Harding, which landed in New York City on May 25, 1935. They later joined relatives in Ohio.
The accumulation of wealth by first-generation families made it easier for the second generation to purchase property. In the early twentieth century, an estimated 64 percent of Czech families living in Chicago owned their own dwellings, a high proportion for an immigrant community at that time. Children were sent to college and frequently went on to pursue professional vocations, such as law, education, or medicine.
Historically, the Czechs have been markedly active in community groups that have assisted immigrants and have promoted greater familiarity with Czech culture. The Sokol (Falcon) organization that promoted physical and cultural activities, established in St. Louis in 1865, continues to attract people of all ethnic backgrounds to its sponsored events.
By the first half of the twentieth century, Czech businesses were flourishing. Czech breweries (Pilsen and Budweiser are both derived from Czech locale names) kept pace with the best German establishments. The character of the Czech labor force was changing as well. By the second generation, among Czech laborers, there were a greater proportion of salesmen, machinists, and white-collar professionals.
Czech Americans in the First World War either served in the Czechoslovak Army on the Western Front (if they were immigrants) or enlisted as draftees in the U.S. Army. Approximately 2,300 Czech immigrants served in European Czech contingents. During World War II, Czech American loyalties were divided between participating in the active military service in their country and providing moral support to the Czech community in Europe, both duties which they admirably fulfilled.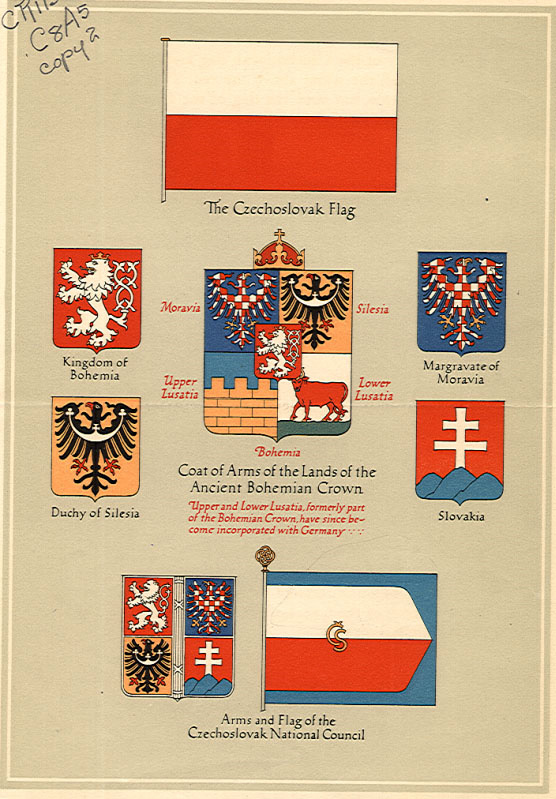 Arms and Flags of the Czechoslovak Council in the USA
A Czechoslovak poster from World War I, designed by Vojtech Preissing
Czech Americans also played an active role in supporting the cause of Czechoslovakia during World War II. During the Munich Crisis, Czechs organized a protest rally of 65,000 at Chicago Stadium.
During the post World War II two events in the country's more recent history sparked mass emigration to America: the Communist coup in Czechoslovakia in 1948 and the Soviet-led invasion of the country in 1968.
When Communists seized power in Czechoslovakia in 1948, approximately 25,000 of the country's citizens fled in that year alone. A number of escapes during this early period of Communism in Czechoslovakia read like something out of a spy novel or Hollywood film.
The next big spike in Czech and Slovak immigration to America came in 1968, the year that Warsaw-Pact troops (Soviet Union and et. al.) invaded Czechoslovakia and put an end to a period of liberalization and reform (including an easing of travel restrictions), referred to as the Prague Spring. It is thought that even more Czechs and Slovaks fled in 1968 than in the pervious 20 years. In 1969, so many Czechs and Slovaks defected that the government nullified all existing passports in a bid to stem the exodus.
By the time Communism fell in Czechoslovakia in 1989, it is believed that between 180,000 and 600,000 Czechs and Slovaks had fled their homeland. Today, thousands of these individuals live in the United States.
Notable Czech Americans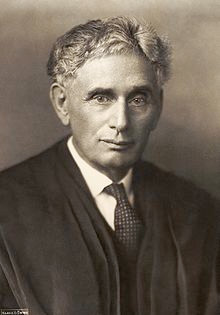 Louis Braneis, Associate Justice on the Supreme Court, United States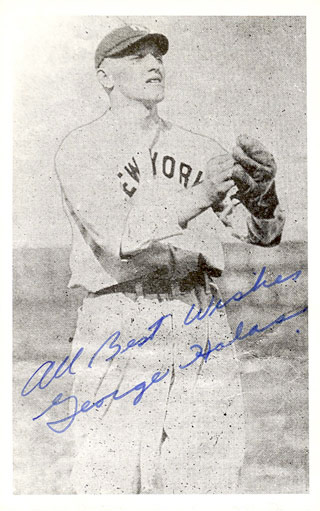 George S. Halas, player/coach of the Chicago Bears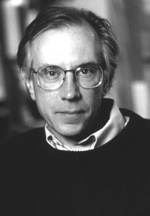 Thomas Cech, Nobel Prize Winner, Chemistry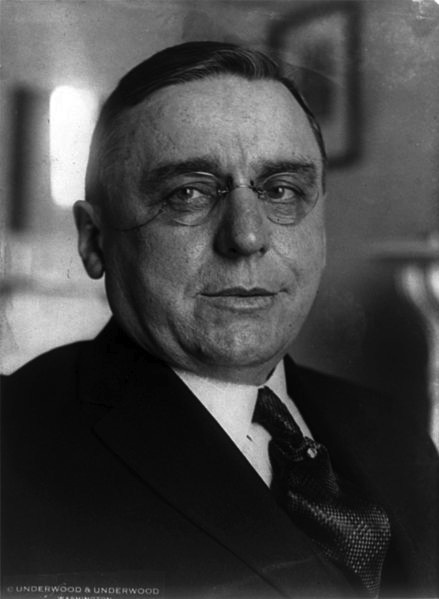 Anton Cernak, Mayor of Chicago, 1931-1933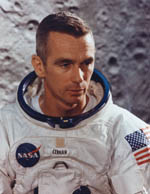 Eugene Cernan, Astronaut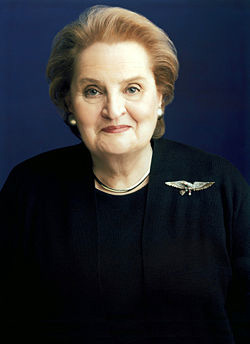 Madeleine Albright, US Secretary of State
NOTE: In the 2000 census, 1,699,855 people in the U.S. claimed Czech or Czechoslovakian ancestry.
Bibliography
http://www.everyculture.com/multi/Bu-Dr/Czech-Americans.html#b

http://en.wikipedia.org/wiki/Czech_American

http://www.loc.gov/rr/european/imcz/ndl.html